This New Years Eve: Enjoy Sparkling Wine with Signature Menu at Emilia Ristorante
Grab your sparklers and stroll over to Emilia Ristorante this New Year's Eve and sip a Sparkling Wine with savoring Emilia Ristorante's Signature Menu featuring Al Centro Tavola (Something to Share), Insalate (Salads), Paste & Risotto, I Secondi (Main Dish), I Contorni (Sides), and Desserts, where each dish inspired from the Emilia-Romagna region of Italy and can also be perfectly paired with a White Wine, Rosé, or Red Wine from Emilia Ristorante's award-winning Wine List.
NEW YEAR'S DAY:
Get ready to roll out of bed and into 2023 by heading to Emilia Ristorante for Breakfast, Lunch or Brunch!
Enjoy Emilia Ristorante's Breakfast & Lunch or Weekend Brunch Menus featuring Uova in Camicia, two organic poached eggs served over sautéed jumbo green asparagus, topped with smoked Guanciale Hollandaise sauce and sliced Parmigiano-Reggiano cheese,
Focaccia da Colazione, flatbread with smoked mozzarella, sliced tomato and crispy Guanciale, topped with a sunny-side-up egg, arugula and sliced Parmigiano,
La Piadina di Mattina, an Emilia-Romagna traditional bread roll, filled with two organic scrambled eggs, Fontina cheese, Italian ham, served with side of mixed-green salad,
Quiche agli Asparagi e Provolone, traditional Italian-quiche puff pastry with Fontina cheese and asparagus, served with an organic mixed-green salad,
Toast Francese, French toast topped with mixed berries, served with organic maple syrup,
Salmone Affumicato, King salmon plate, softened cream cheese, topped with shred hard boiled eggs, diced red onion, chives, crispy capers, served with toasted sourdough bread,
Uovo alla Benedettina, two organic poached eggs, served over house-made focaccia bread, topped with Italian ham, Provolone cheese, and smoked Guanciale Hollandaise, and much more.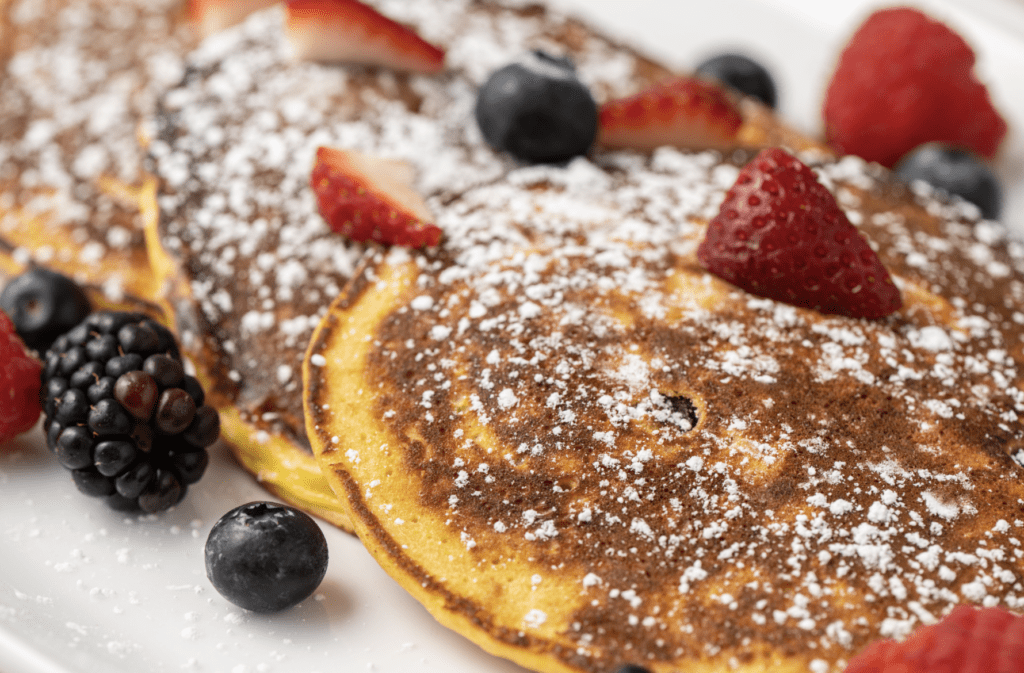 Each of these beautiful Breakfast, Lunch and Weekend Brunch dishes can be perfectly paired with an Italian Sparkling Wine, White Wine, Rosé, or Red Wine from Emilia Ristorante's award-winning Wine List.
Emilia Ristorante will be open on New Year's Eve, Saturday, December 31st, 2022, from 5:00 pm to 10:00 pm; Emilia Ristorante will be open on New Year's Day, Sunday, January 1st, 2023, for Brunch and Lunch from 8:00 am to 3:00 pm, and for Dinner from 5:00 pm to 10:00 pm; 8500 Burton Way, Los Angeles, CA  90048; 424.999.4755; www.EmiliaLA.com