Gallery owner, stunning Haleh Mashian Mash Gallery Grand Opening A Huge Success… Brings out the best of the LA Arts Scene
Mash Gallery successfully opened it's new location doors this past weekend and hundreds of the Los Angeles art community were on hand to admire the stunning collection of works on display at the new 'Formless Form' exhibit.
Haleh Mashian's Opening Night at Mash Gallery
The much anticipated red carpet event was the place to be with crowds spilling out onto La Cienega Blvd for the duration of the four hour event.
---
Advertisement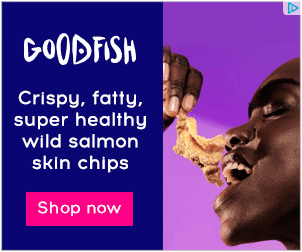 ---
Gallery owner, the stunning Haleh Mashian was the Queen Bee of the event and certainly looked like it in her flowing, striking silver long dress.
Haleh Mashian was the Queen Bee of the event
The exhibit has unique and striking pieces by several artists all single-handedly chosen by Mashian, who has been an expressionist painter herself for over twenty years. She works in mixed media and has exhibited recently at the Torrance museum of art alongside many renowned artists.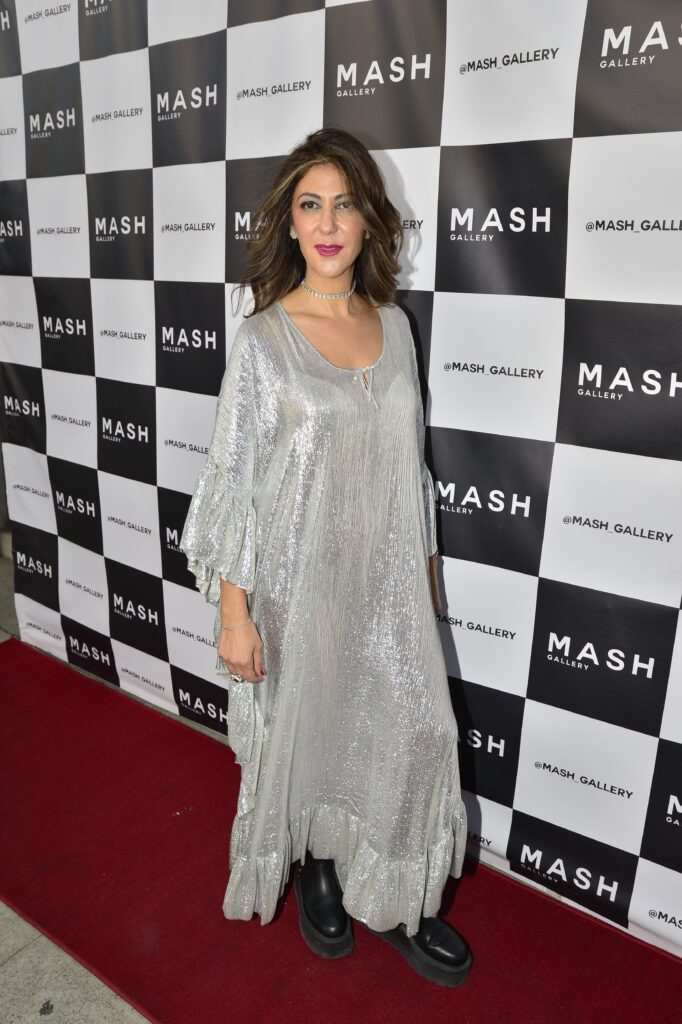 Not only a prolific artist, Mashian is a keen supporter of the art community and has a deep passion for her fellow artists and the wonderful exhibits she is respected for. Her sense of pride for the other participating artists is undeniably on display at every exhibition she produces. She clearly has an exceptionally trained eye for placing artists side by side and creating a moving, emotional  and enjoyable experience.
Mashian said after the show:

"I'm so honored and blessed to be able to continuously bring the Los Angeles art community together and celebrate what matters the most in our lives, creativity, bliss and community…
…I am proud to say we did that again with the Formless Form exhibit. I am grateful for the artists and for my team at Mash Gallery for helping to put this together. We are extremely excited about being a part of this wonderful art community on La Cienega Blvd. I am beyond excited about our new location and of course,  the new exhibit."
---
Related:  Haleh Mashian returns with A GOGO II exhibit which debuted at W Hotel Hollywood in conjunction with Frieze LA
---
Also on hand for the special event was Lisa Schulte – an American artist, also known as "The Neon Queen", who is best known for her work in expressive neon sculpture. Schulte started bending neon in the early 1980s, creating custom neon signs and neon prop rentals to the entertainment industry under her Los Angeles-based neon studio, Nights of Neon. Her striking pieces were definitely a favorite.
A who's who of the LA  art scene was in attendance…
…including Renowned art critic Edward Goldman as was art curator Peter Frank. Both clearly were very impressed with the exhibit and mingled with the artists and guests.
---
Related: Rock Hall of Famer Rod Stewart returns to Los Angeles for one-night only.  
---
The exhibit also has pieces by Lerone Wilson – A sculptor and painter living and working in New York, Lerone Wilson's primary medium is beeswax, the oldest form of painting, used by the ancient Kemetic people to create art, among other things. His sculpted encaustic paintings explore the complexities of the historical and cultural inferences of spirituality, history and identity.
Kenny Nguyen  – "My work explores the concept of cultural identity, integration, and displacement. My studio practice is influenced by Vietnamese cultural heritage and background in fashion design. I use silk, a cultural-rich material, as a metaphor for my personal identity."
Ian Rayer-Smith – "In a world preoccupied with technology, there is something remarkable about painting. It connects us back to man's earliest and most elemental forms of self expression. I am not interested in painting something that already exists. My pressing urge is to use paint to explore new forms which will ultimately carry emotional weight. I try not to recreate an image. Instead, I may use it as a reference point by which to move from one painting to the next."
Frank Hyder – Frank Hyder has participated in more than 200 group shows and over 100 solo exhibitions throughout the Americas, Asia and Europe, including 10 individual exhibitions in New York City.  Solo museum exhibitions in Venezuela at the Museum of Modern Art Caracas, Museo Jacobo Borges, Museum of Modern Art Zulia, Museo Universidad de Los Andes and Museum of Modern Art Coro.  Other solo museum exhibitions:  Pennsylvania Academy of Fine Art, Carnegie Museum CA, La Salle Museum of Art, National Museum of Catholic Art and History and The Noyes Museum.  He is one of ten artists whose heroic inflatables formed the "Giants in the City" exhibition in Miami during Art Basel Miami.
---
Related:
Hollywood Bowl is heating up this summer with Boyz II Men & TLC, "Kinky Boots," Michael Franti, and so much more
---
Chase Langford – Chase Langford has invented Geographic Expressionism, a distinctive visual language that is grounded in the natural and built environment while embarking into uncharted territory. His impactful work recalls maps and aerial photography of sea coasts, mountains, farmland and cities through a calculated execution and refined draftsmanship.
Bryan Ricci – Bryan Ricci is an award-winning artist based in the United States whose paintings have been exhibited both nationally and in Australia. He cites the emphasis on color theory as being the constant element in his works throughout his career. For Ricci, "color is the most powerful aspect of painting". Employing raw pigments, acrylics, and resin, as well as other materials such as sand, he incorporates texture into his pieces in order to "push past the image".
Bruce MacDonald -grew up in Winnetka, Illinois, with farms, cornfields, and barns edging his world. His art subjects range from flamenco dancers and castles in Spain, ancient churches in England, and most recently, 12th Century barns in France—and once even, a good looking dog owned by a restaurateur in New York City; the painting still hangs over his bar in the East village. The source of his art bubbles up from a deep wellspring of life—Bruce – "not always beautiful but always, always interesting."
Anthony Liggins – Inspired by the artist's background in fashion design, Le Smoking sculptures represent the layers of meaning we find in life and the infinite and unknown places each path and choice can lead to. Each sculpture is meticulously handcrafted with 300 or more small pieces of exotic wood sustainably cultivated in South America, giving new life and purpose to one of Mother Earth's greatest resources.
---
Related:
Come Taste Silverlake's Casita Del Campo Celebrates 60 Years in Business
---
Aman Shekarchi – Aman's art is a unique representation of how art can create the bridge to protection to the spiritual world. As a child, Aman was fascinated with the unknown and found that his paintbrush was the key to tapping into his visions. Aman began painting at a very young age. His paintings are unlike any other paintings ever seen before. Aman's paintings represent Middle Eastern, Egyptian, and Indian history through his uncanny talent of creating sculptures on canvas. Every painting Aman has created tells a story about the fortification of the spiritual realm that creates the path to live a full and prosperous life.
Alberto Sanchez – "I work with both urban settings and the natural world. Landscapes balance and complete me. The challenge I set myself in my work is to broaden the sense of these landscapes. Pursuing these ideas continues to inspire me every day. Painting the image brings the work a level of un-realism. The colors I use embody the energy and feelings of the place I have visited and photographed."
---
Related:
Sustainably Crafted Flor de Caña Rum launches #TogetherForAGreenerFuture to Honor Earth Month a global campaign to plant 70,000 trees in 2022.
---
Be sure to check out the 'Formless Form' exhibit at the new Mash Gallery location.
812N La Cienega Blvd;
Los Angeles
CA 90069
To learn more about Mash Gallery-
 go to
@mash_gallery