For nearly 30 years Oregon's Le Cadeau Vineyard has been producing amazing wines, cultivating a loyal audience and earning worldwide attention for their grapes and wine rosters.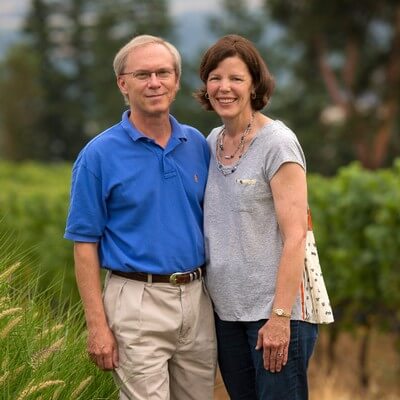 The founders, Deb and Tom Mortimer, will tell you the secret to great wine isn't a secret at all.  It's actually quite obvious and staring everyone in the face.  It's the grapes.  Respecting the grapes and carefully protecting and supporting their process; it's the difference between mediocre wine and the excellent wine that they strive to produce year after year.
They grew from six acres to sixteen, and planted Pommard, Dijon clones 667, 777, 113, and 115, Mariafeld (a Swiss Pinot Noir clone) starting on the south slope of Parrett Mountain, in the Chehalem Mountains AVA. 

From the beginning, Le Cadeau's location produced noticeable magic. Vibrant aromatics. Intense fruit forward flavors with glimmers of spice and earthiness usually not often found in young Pinot Noir wines.
Le Cadeau

Vineyard

Find Le Cadeau Vineyard on the southern tip of Parrett Mountain near Newberg, Oregon, in the Chehalem Mountains AVA. 

The 16-acre vineyard benefits from high-elevation (610' – 725') developed and planted with one focus – growing distinct and complex Pinot Noir.
The vineyard delivers based on a combination of soils: Jory, Nekia,  and Witzel soil (a very shallow, broken basalt). On the East side, a cross between Jory and Willakenzie.
One of the wines tasted today, Merci Pinot Noir – comes from an assortment of new plantings of heirloom clones, including Mt. Eden, Calera, Swan and Jackson.

Le Cadeau

Wines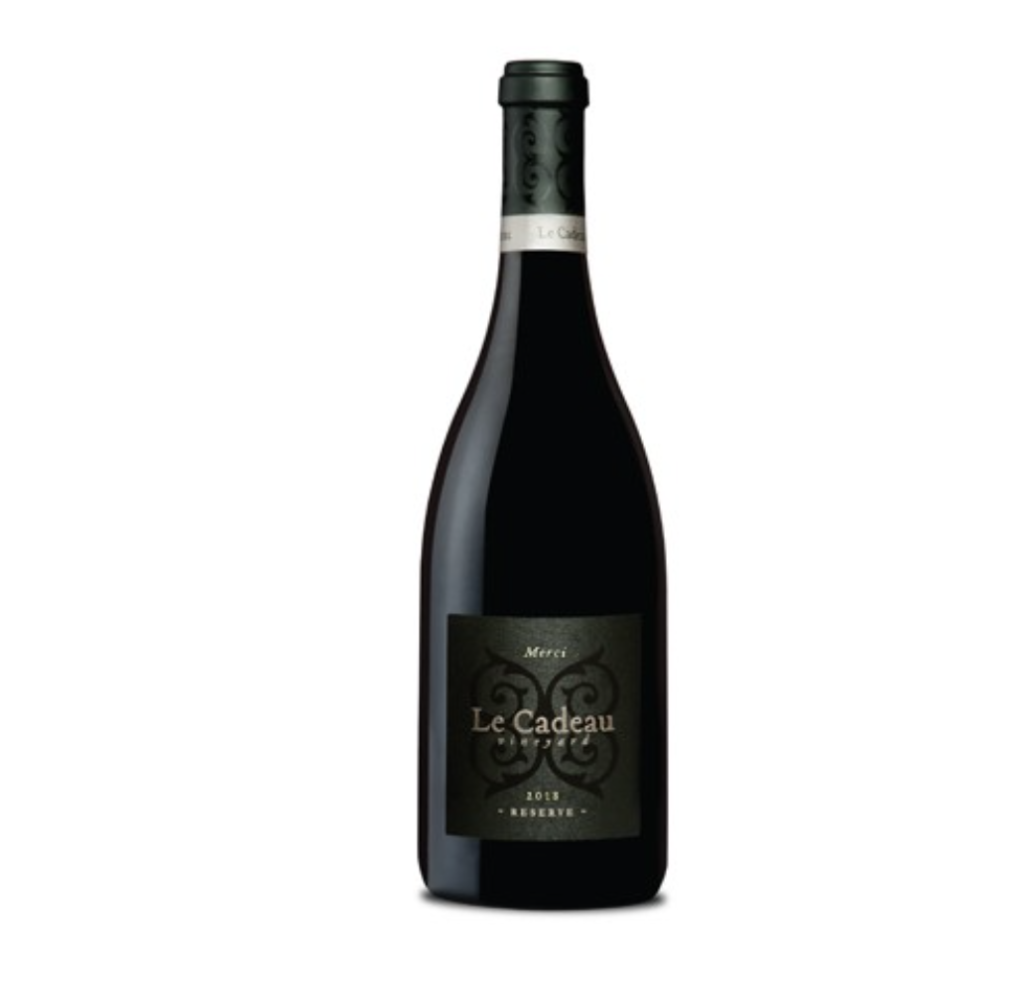 2018 Merci Reserve Pinot Noir
From Winemaker Jim Sanders, it's a blessing in the bottle, or as they've said a 'Merci' thank you.  After a taste, with a grin on your face you might say the same as you pour your second sip.
Ruby in the glass.  Red currant, red plum, blue berry, peach, orange peel on the nose.  White pepper, vanilla, boysenberry.  Nice, velvety medium body with medium tannin and a very pleasant finish.  Perfectly paired with lamb, turkey, roasted chicken.

Blanc de Noir 2017
Winemaker Steve Ryan and his team produced a classic representation of Blanc de Noir, minimizing skin contact, fermenting in both Stainless steel and French oak. 
The result is a very drinkable potion. Subtle apricot with pronounced pear on the nose.  Green apple, lemon zest, pasty and flirty touch of cherry on the finish.  Pair it with garden salad, light appetizers, even a light chicken dish.

Le Cadeau

Wine Club

Wine club membership has three level: Platinum, Gold, Silver with tiers that include discounts per shipment, access to limited releases, invites to events and parties, and complimentary tastings at the Dundee location. 

Learn more about the Le Cadeau Wine club membership here
Visit Le Cadeau
Located on Highway 99W in Dundee, just 45 minutes from Portland and 30 minutes away from their vineyard, off-site tasting room is inside The Dundee hotel. 
1326 N Hwy 99W, Suite 101
Dundee, OR 97115