LA's Historic Hollywood Venue The Magic Castle adds New Executive Chef Benoit "Ben" LaFleche.
The Magic Castle introduced a new executive chef to navigate a new menu direction, while also opening an outdoor dining space.
The landmark restaurant and venue announced that French-Canadian chef Benoit "Ben" LaFleche will take over the kitchen.
---
Related:  Eddie Vedder's Sixth annual Ohana Festival returns with Stevie Nicks, P!NK and more Sept 30th-October 2nd at Doheny State Beach in Dana Point, CA.
---
Chef LeFleche's Journey to The Magic Castle
LaFleche spent time curating menus at Cheviot Hills' members-only Griffin Club, and managing three restaurants at the Hilton's Waterfront Beach Resort in Huntington Beach.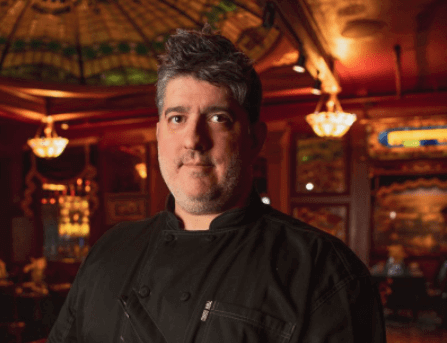 Regulars and SoCal locals realize the food isn't always the main draw for Magic Castle, a place that has burned through several chefs over the last few years, including Jason Sperber and a short stay by Jason Fullilove.
LaFleche's hiring could mark the start of a revamp for the 59-year-old venue.
New Outdoor Dining Area
The first time in decades that there's been an open-air dining option. Before it was enclosed in the 1960s, there was a second-floor balcony that eventually became the terrace dining room.
---
Related:
Come Taste Silverlake's Casita Del Campo May 15 to Celebrates 60 Years in Business
---
Hollywood's The Magic Castle
The Magic Castle, the clubhouse of the Academy of Magical Arts, is private, allowing entrance only to members and their guests, or through courtesy invitations which are available to magicians visiting from out of the United States.
---
Related:  John Mulaney May 7 Hollywood Bowl Visit to his 2022 Comedy Tour
---
A typical evening features magic shows that range from miracles right under your nose to full stage illusions that stun an entire room.
The Castle is full of rare memorabilia and magnificent posters, so there's a lot to see. Including a critically acclaimed full-service dining room and a number of unique bars, each with its own personality, making it easy to find just the perfect spot for whatever mood you're in.