The magic and power of honey is getting Rediscovered and Mellody Food's Darko Mandich is leading the way
Honey has been a staple in my people diets for their whole.  As a result, many of us take it for granted.  But that's changing thanks now.
Let's find out in an exclusive interview with Mellody Food's Darko Mandich.
Darko Mandich is a food entrepreneur in San Francisco. After spending almost a decade in the European honey industry as a business executive, Darko committed to reimagining the honey industry to become sustainable. Darko immigrated from Europe to California to launch Mellody, the world's first plant-based honey brand. Darko is an advocate of saving the bees and wild pollinators.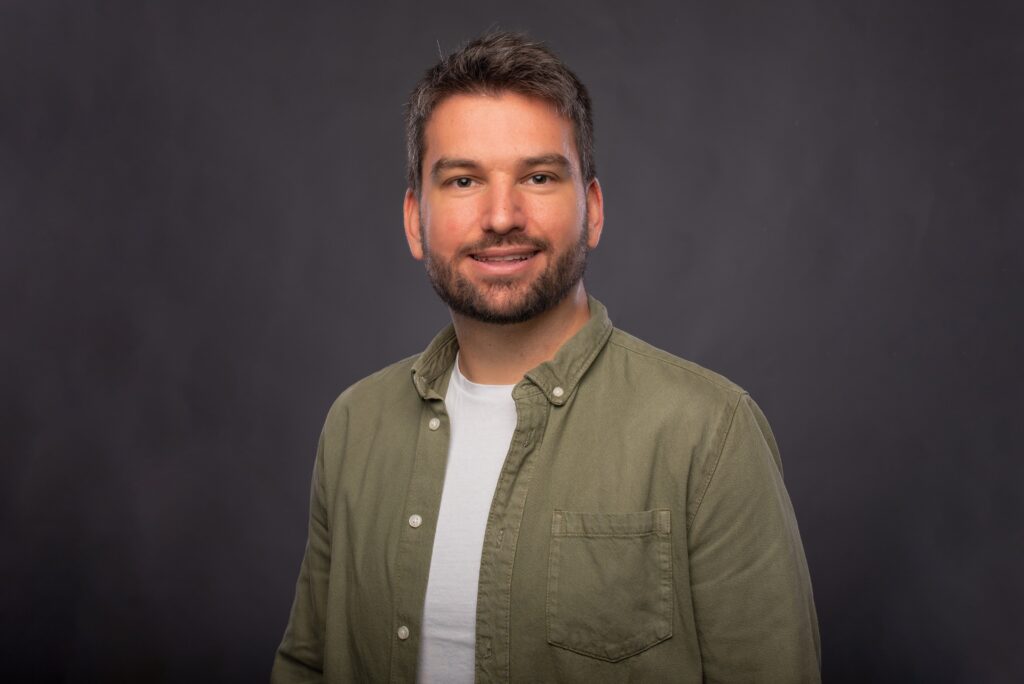 Recently, I had a chance to talk with Darko.
Why honey? Was it a personal passion or where did the interest come from for you?
Honestly, at that time, it was a great opportunity and a very interesting company that had many different divisions all related to food and agriculture.
It's my grandma's fault that I got into the food industry because I remember when I was a kid, my grandma and my mom and dad, they were running a tiny tavern in the Mediterranean coastline.
Seeing people gathered around the food, seeing people running around prepping the food. In my family, whenever we would have guests visiting our home, there's always gonna be like plenty of food. And I think that subliminally inserted in my brain. Even though I pursued business and entrepreneurship, that's something that excites me. In the background of all of that was food. I don't mind that because I'm a foodie myself.
Honey is being Re-Discovered. Why did honey become so important to us today?
There's so many angles to that. If you ask consumers in the US their preferred sweetener is honey. Why? Because people understand that honey has the sugar part that gives you a kick, gives you energy; but honey also has a very exciting non sugary part to it, which makes it a better for you. I would say [it's] the best sweetener out there.
Also, there's something about the mythology of honey.
There's this Greek goddess of honey. Honey has been presented as a divine product across many religious books in different religious and history is telling so many interesting stories about honey.
Around 200 years ago, they unsealed Egyptian pyramids, got inside, found a bunch of things, and amongst others there was honey in a pot. And you know what? That honey was edible. And no food in the world would actually stand against that shelf life because, [of honey's ] special combinations of sugar acidity, pH. Now I'm nerding up.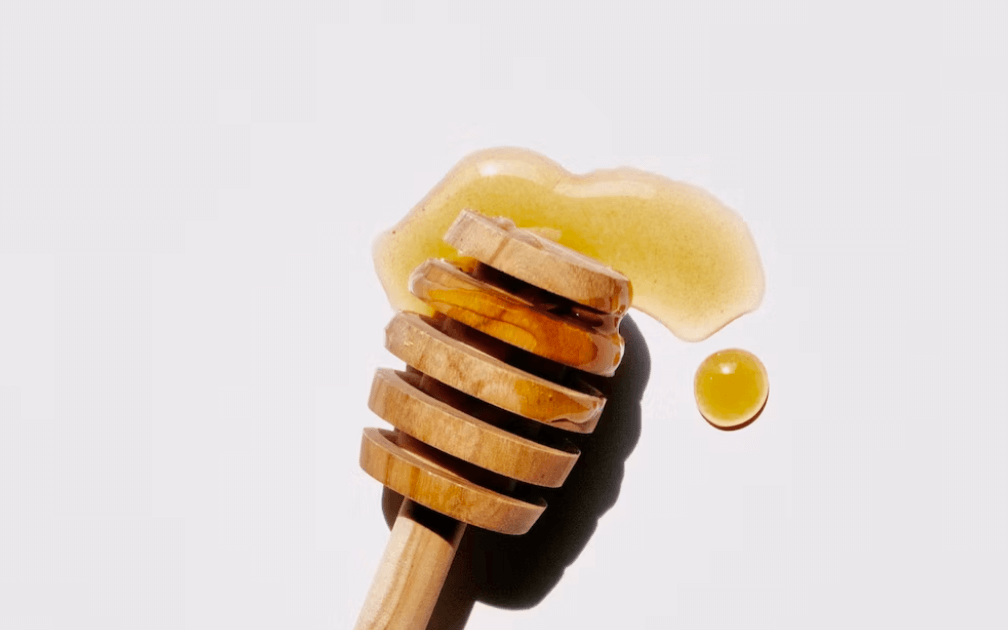 But the thing is, honey is very special. It will never go bad. There's kind of official shelf life to honey, but honey will actually never go bad.
And I think if you connect all these things and consumers looking for better solutions, looking for something that can satisfy them, not only on a taste, but on a nutritious level, honey [has] become so popular. I had a chance to witness this across my decade old career in the US and before that in Europe.
And look, I was very excited about honey. I didn't know much about it when I joined that [first] company, but when I started learning about it, I was like, 'Wow, this product is really amazing.'
Is the honey currently available at Eleven Madison Home?
This is the product from a direct to consumer collaboration. We just launched with three Michelin star, Eleven Madison Park in New York City.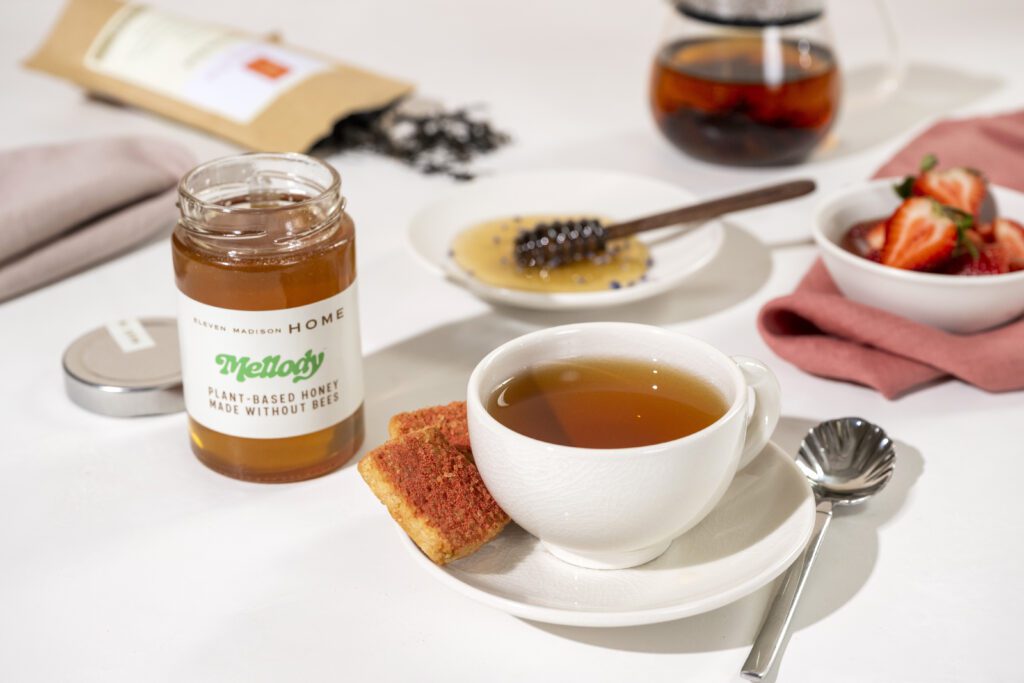 Yeah, the honey is currently available. The Specialty Tea and Honey Box launched for the Mother's Day collection and Earth Month.
It's a specially curated box of artisanal teas coming from different parts of the world with honey and also amazing, shortbread cookies. All plant-based, also made with our honey. That's available right now
Sometime very soon a standalone jar [of honey] will also be available to Eleven Madison Home.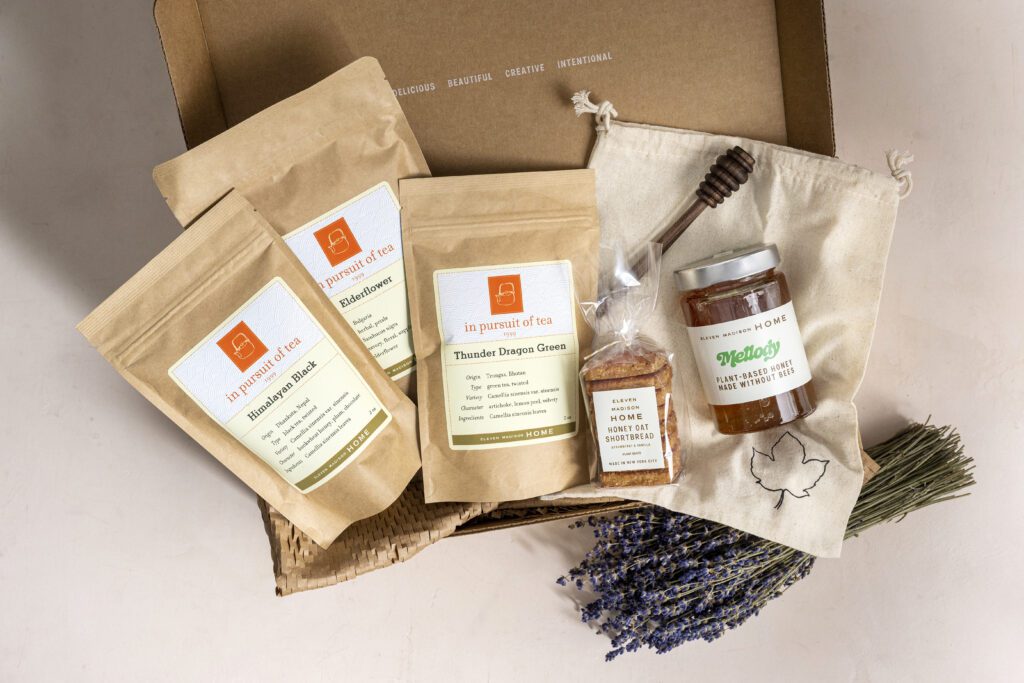 Tell us again what's available, how to find it; and how to follow you and support you.
Yeah, follow us on Instagram and TikTok at MellodyFoods
In terms of purchasing, head to ElevenMadisonHome.com and you can purchase it there.
Saving the bees is learning more about them. Learning more about pollinators and you can do that on our social media.
And finally, if you're equally passionate about bees and plants as we are, ask your favorite restaurant to reach out to us to offer Mellody in your favorite restaurant. It can be a vegan restaurant on non-vegan.
We are gonna work with all the restaurants that reach out to us where people ask to see our product offered, either on the menu, either within a meal, or just if you order a cup of tea and you want a side of Mellody.