Sofitel Saigon Plaza Celebrates Its 25th Anniversary, commemorating a quarter century of Joie de Vivre in Vietnam.
Sofitel Saigon Plaza is delighted to commemorate a significant milestone this October with the celebration of its 25th anniversary.
Drawing inspiration from local Vietnamese culture and traditions while embracing life with a French zest is what the hotel successfully stands for a quarter century.
Since its establishment in 1998, Sofitel Saigon Plaza has consistently delivered a 5-star luxury experience marked by heartfelt service and hospitality excellence in the heart of Ho Chi Minh.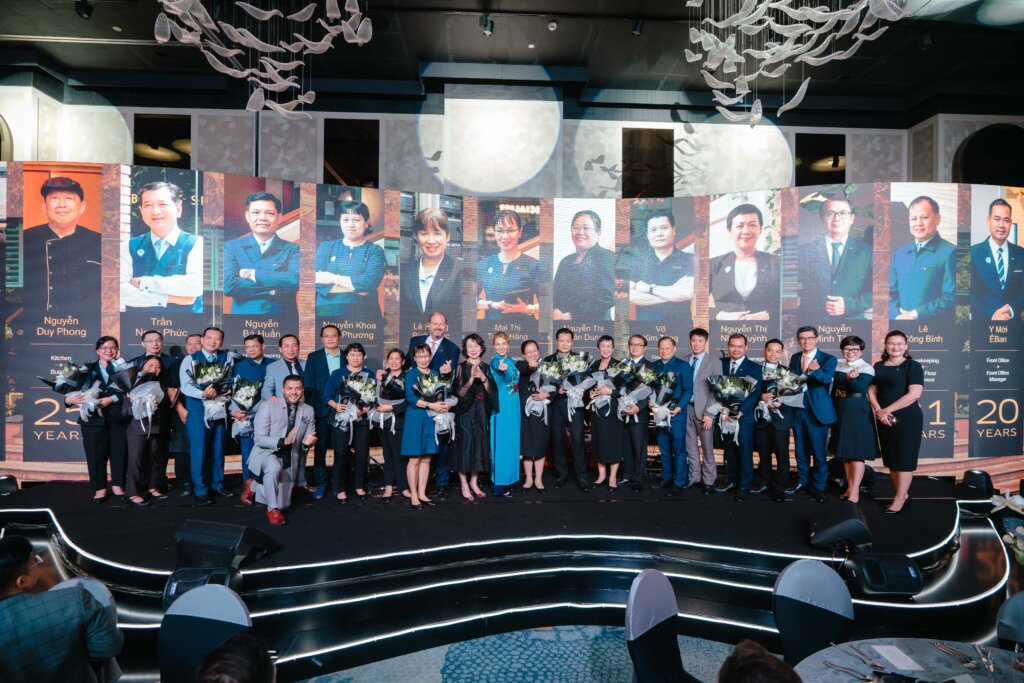 Globally acclaimed through the decades, Sofitel Saigon Plaza has welcomed dignitaries and political figures, from the former French President Francois Hollande to the US Secretary of State John Kerry.
On October 5th 2023, Sofitel Saigon Plaza hosted an enchanting Anniversary Dinner at its opulent Diamond Hall in presence of Mrs Maud Bailly, CEO of Sofitel.
At this extraordinary soirée, the hotel had the privilege of hosting esteemed guests, ranging from international diplomats and government officials to renowned celebrities, CEOs of prominent corporations, and dedicated Heartists (Accor team members) who have passionately served Sofitel Saigon Plaza for over two decades.
The honoured guests were thus invited to enjoy a sumptuous six-course dinner crafted by Michelin-star and celebrity chefs from Asia and France. This exquisite evening was topped off with spectacular performances blending these two cultures. To mark the occasion, Heartists whom are within the property since the opening have been highlighted and recognized for their exceptional commitment and remarkable work.
"Founded almost 60 years ago, Sofitel was the first French luxury hotel brand to develop an international network of hotels and resorts…

Maud Bailly

CEO of Sofitel
"…Each of the establishments now artfully blends the French art-de-vivre with the essence of the local destination, offering chic design, the best of culinary arts, and exceptional personalized service. The 25th anniversary was truly an illustration of the cultural link between France and Vietnam, exemplifying the symbolism of the Sofitel logo, which signifies the seamless blending of French and local cultures. Over these two and a half decades, we have not only celebrated the excellence of Sofitel but also the enchanting partnership of Saigon's vibrant spirit with the elegance of French heritage. At Sofitel, we want to inspire people to celebrate life and its beauties with joy, impertinence, and, most of all, pleasure! This celebration embodies the essence of our vision, where the rich traditions of Saigon meet the sophistication of French savoir-faire, creating a world of endless delight and unforgettable moments", commented Maud Bailly, CEO of Sofitel.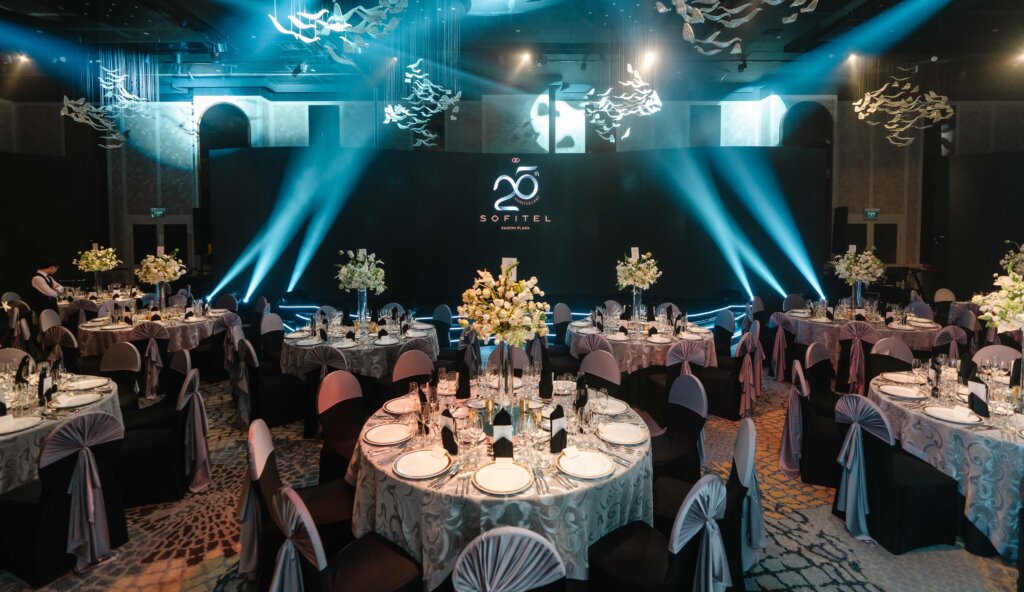 "It is a privilege to be part of an establishment that has redefined luxury, elegance, and service in Ho Chi Minh City. Our gratitude goes to our valued guests, passionate team, and partners who have been unwavering supports in this journey. This anniversary not only pay tribute to our past but also reaffirms our dedication to offer unforgettable experiences to our guests in the future", said Mr. Mario Mendis, General Manager of Sofitel Saigon Plaza.
The festivities will continue during the 5th Saigon Gourmet Week, taking place from October 6th to 8th at Sofitel Saigon Plaza.
This event promises a delightful array of culinary experiences, including immersive cooking classes, exclusive lunches and dinners, and an unforgettable brunch featuring renowned chefs.
The lineup includes Sébastien Voelker (French Pastry Chef), Truc Dinh (Vietnamese Chef), Shozo Tsuruhara (Japanese Chef), Victor Savall (Spanish Pastry Chef), Sakal Phoeung (French-Cambodian Chef), Keiko Nagae (French-Japanese Pastry Chef), Vuong Vo (Vietnamese Chef), Adrien Guenzi (French Chef), and French Michelin-Star Chef Thierry Renou.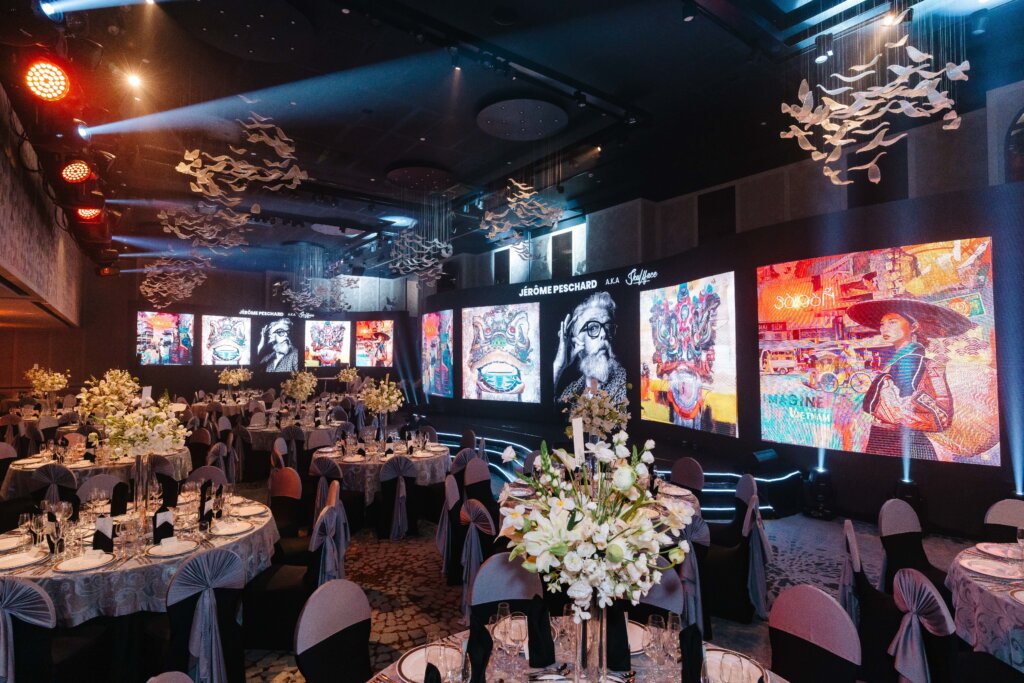 Sofitel Saigon Plaza
Sofitel Saigon Plaza harmonizes the sophistication of French art de vivre with the vibrancy of local Vietnamese culture, delivering a luxury hospitality experience enriched by genuine heartfelt service. Conveniently located in a tranquil enclave on Le Duan Boulevard, Sofitel Saigon Plaza places you in the heart of Ho Chi Minh City's business, cultural, and shopping district.
The hotel boasts 286 rooms and suites adorned with refined décor and deluxe amenities, a fitness center feauring advanced exercise equipment, and an outdoor swimming pool with breathtaking city views.
Sofitel Saigon Plaza also features five dining establishments serving local and French cuisine, seven polished meeting rooms, and an opulent ballroom equipped with state-of-the-art facilities, making it the ideal destination for business, leisure, meetings, and gatherings.
Sofitel Hotels & Resorts
Sofitel Hotels & Resorts is an ambassador of modern French style, culture and art-de-vivre around the world.
Established in 1964, Sofitel is the first international luxury hotel brand to originate from France, with more than 120 chic and remarkable hotels in many of the world's most sought-after destinations. Sofitel exudes a refined and understated sense of modern luxury, always blending a touch of French elegance with the very best of the locale.
Sofitel also includes a selection of heritage luxury hotels under the Sofitel Legend banner, renowned for their timeless elegance and storied past.
Some notable hotels in the Sofitel portfolio include Sofitel Paris Le Scribe Opera, Sofitel London St James, Sofitel Dubai The Obelisk, Sofitel Legend Old Cataract Aswan, Sofitel Mexico City Reforma, Sofitel Legend Santa Clara Cartagena, Sofitel Legend Metropole Hanoi and Sofitel Ambassador Seoul.
Sofitel is part of Accor, a world leading hospitality group counting over 5,400 properties throughout more than 110 countries, and a participating brand in ALL – Accor Live Limitless – a lifestyle loyalty program providing access to a wide variety of rewards, services and experiences.