McMinnville Wine Competition Celebrates 30 Years, Awards Coppola's Domain de Broglie takes Top Honors
The McMinnville Wine Classic Competition completed its 30th annual professional judging on Saturday January 7, 2023.
All eight out-of-state judges arrived unfettered and ready to help elevate the competition.
The wine competition has not missed an event including through the peak Covid years, and is a dedicated fundraiser for McMinnville's St. James School.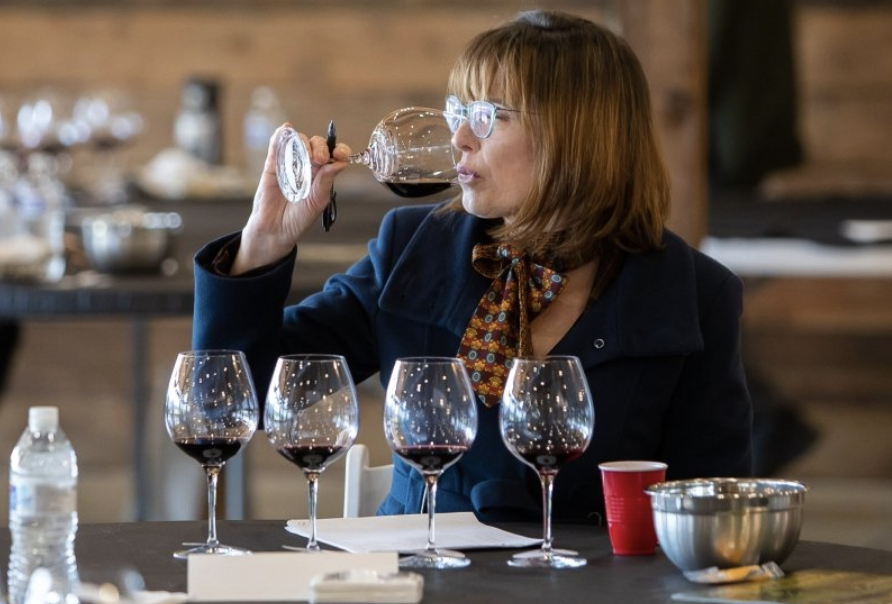 It raises thousands of dollars for programs benefiting the school's children. Organized by Rolland Toevs, Carl Giavanti and Jon Johnson and staffed by volunteers, the Mac Classic competition is one of the largest Oregon Only wine competitions in the state.
The competition draws professional judges from across the U.S.
This year's panel represents the full spectrum of the wine industry, including future MW Samantha Cole Johnson of Janice Robinson.com, Sommeliers like Fred Swan and Ellen Landis, Buyer Jusden Aumand from Tri-Vin Imports, and Wine Writers such as Clive Pursehouse the U.S. Editor for Decanter Magazine, Eric Degerman of Great Northwest Wine, Deborah Parker-Wong the U.S. Editor Slow Wine Guide, James Melendez aka James the Wine Guy, and Michael Apstein of Wine Review Online and Terroir Sense. 
Wines were showing well, with distribution of Double Gold and Gold awards was across the state.
Taking home top honors in 2023 was Domaine de Broglie, whose 2019 Dundee Hills Pinot Noir claimed Best of Show, Best Pinot Noir and Best Red Varietal, a first time ever for any winery in the state.
Cardwell Hill Cellars won Best Chardonnay again this year, a record fourth time, for their 2021 The Bard Chard, as well as Best White Varietal. Pike Road Winery won Best Dessert Wine for their Yamhill-Carlton AVA Route 47 Late Harvest white.
Rounding out the awards was Durant Vineyards who gained the top spot in the Best Sparkling Wine category for their 2019 Brut sparkling wine. All Double Gold and Gold Medals are listed at the bottom of this page:
For more details, visit https://www.mcminnvillewinecompetition.com/