Love a Quality Martini? Whiskey Old Fashioned? Knox & Dobson Introduces Superior Ready-To-Drink Bottled Cocktails
Knox & Dobson toasts to their new collection of premium ready-to-drink bottled cocktails that are expertly designed to be shared with friends, so simply…
Open, Pour, and Enjoy!
---
Advertisement

---
Knox & Dobson's new bottled cocktail collection was meticulously curated with an uncompromising commitment to excellence in quality, craftsmanship, and taste by Knox & Dobson President Rob Levy and Creative Director Peter Lloyd Jones (The Raymond 1886, Everson Royce Bar) who heads Knox & Dobson's formulation and product development.
---
Related:
Why You should make Boutique Bells Up Winery part of Your Oregon Trip!
---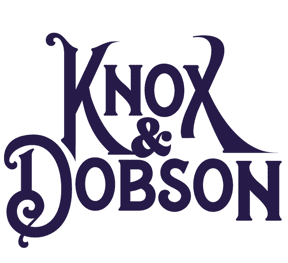 Featuring a gin Martini, classic Old Fashioned, Improved Whiskey Cocktail with Maraska Maraschino Liqueur, and Rye Manhattan, Knox & Dobson uses the highest quality ingredients including hand-selected barrel aged whiskey, distilled gin, natural cane sugar, and authentic Angostura Bitters.
From the award-winning design of the bottle, these superior bottled cocktails were solely created so expertly handcrafted cocktails could be shared and effortlessly enjoyed anywhere.
"Our mission was to create a collection of cocktails that were equal in taste and quality to those freshly crafted by a skilled bartender. Peter Lloyd Jones was the best choice, and I can't imagine working with anyone better, "

says Levy.
"Pete was Head Barman at 1886 Bar at The Raymond and he was also behind the stick at Everson Royce Bar for several years, so his experience is invaluable, and his passion and creativity make him the perfect partner at Knox & Dobson."
---
Related:
Sustainably Crafted Flor de Caña Rum launches #TogetherForAGreenerFuture to Honor Earth Month a global campaign to plant 70,000 trees in 2022.
---
Levy's upbringing in Skokie, Illinois, at Knox Avenue and Dobson Street is where Levy spent most of his adolescence in the '60s and 70's hanging out "on the corner" with neighborhood kids who remain lifelong friends.
Knox & Dobson is as much an elevated on-the-go craft beverage experience as it is a distillation of hometown pride and a love of bringing people together.
Each Knox & Dobson bottled cocktail is 200 milliliters and features two servings. Whether you are a classic Martini drinker (34% ABV), this is a take on the classic combining gin with dry vermouth to create a flavor profile of an aromatic gin martini that is slightly earthy and refreshing to drink. Lloyd Jones recommends serving this cocktail up or over ice, garnished with olives.
Old Fashioned aficionados (38% ABV) can savor this cocktail which consists of straight aged bourbon, natural cane sugar, orange oil and Angostura Bitters with tastes of aged bourbon with bright citrus flavors, bitters, raw cinnamon, clove, and American oak.
The Improved Whiskey Cocktail (35.42% ABV) – made with straight aged rye whiskey, Maraska Maraschino Liqueur and Angostura bitters – has a spiced flavor profile combined with American oak, citrus, along with bright and deep cherry notes.
This is a whiskey cocktail that is meant to be sipped and savored.
Finally, the Rye Manhattan (36% ABV) is made with straight aged rye whiskey, sweet vermouth, and Angostura bitters. The tantalizing pairing of the aged whiskey combined with the aromatic Italian-style vermouth creates a spice, citrus and charred oakwood profile that will have anyone asking for another round.
Who's ready for happy hour? And, if your go-to cocktail isn't on the menu just yet, don't worry. The Knox & Dobson bar cart will be rolling this Summer with more cocktails on the way and no shortage of inspiration.
Knox & Dobson's new collection of superior bottled cocktails are best served chilled or over ice and each cocktail features two servings, perfect for sharing, so simply chill, Open, Pour, and Enjoy!
Knox & Dobson is available for delivery anywhere Nationwide, so visit www.KnoxandDobson to order your new favorite bottled cocktails today. Knox & Dobson is now available at 15 Total Wine & More California stores – Brea, Daly City, Long Beach, Northridge, Pasadena, Rancho Cucamonga, Redondo Beach, Roseville, San Diego, San Jose, San Mateo, San Ramon, Temecula, Thousand Oaks, Tustin and soon to be in all 28 Total Wine & More California stores; Bristol Farms South Pasadena and soon to be in all 14 Bristol Farms California stores; Bar Keeper Los Angeles; Cypress Liquor Los Angeles; Everson Royce Bar Pasadena; Gerlach's Pasadena; Highland Park Wine; K&L Wine Merchants in Los Angeles and San Francisco; and The Ace Hotel in Downtown Los Angeles. To see the full list of locations, please visit Knox & Dobson's Find a Stockist.